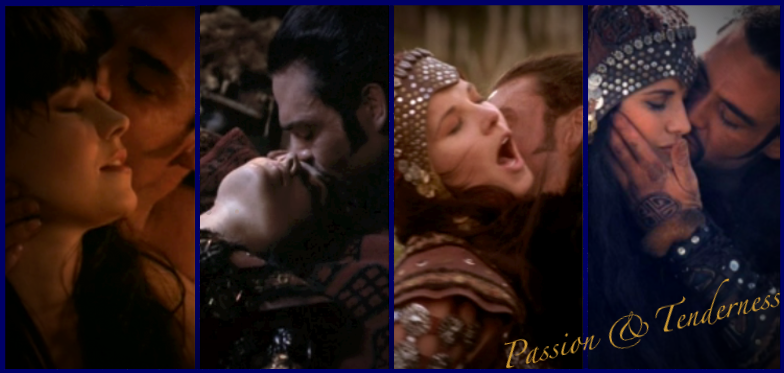 angelictouch.xena
| Total Posts | Last Post | Last Seen | Joined |
| --- | --- | --- | --- |
| 2345 | 11/12/11 14:15:28 | 11/12/11 14:15:28 | 12/30/08 |
Visitors Now
Visitors Today
Most Visits
Total Visits
0
0
56
08/03/09
1177
Stickers for Good Work in XTW
Welcome to the Dark Side
I live in Tasmania (as an import) ...... if you wanna base who I am on that, then by all means go right ahead. However if you actually take the time to get to know me you might find I am a little different to what you might expect.

I am a veterinary nurse and love my job. I find that the work I do is both challenging and rewarding. No two days are ever the same and that's what I like most about it.
The things I can't live without are Malibu, dark chocolate, my ipod, and Evil Xena. When all of these things combine I am truly happy!

My ship is Xena/Borias and Xena/Ares. I don't wish to hear about your subtext bullsh*t, so I suggest you don't even bother.

I have had Dyslexia all my life and even though it affects my spelling and reading I have found that I have made up for it in other ways. This is generally the reason why I don't want to read your 50 page fanfic..... I'll just wait for the movie. In celebration of what makes me "ME" I am proud to be the ......

I am also a proud member of

.
I am proud of my Army and my fellow warriors who stand beside me fighting for the greater good and proclaiming our Goddesses name! HAIL XENA!! I am an archer in the Army and choose the beloved bow over any other weapon.
I can generally be found in the ASG causing some form of trouble. So it would only make sense that I work at Megs House of Ill Repute as a dancer and co-manager.
I am also an official TiT (Tramp in Training).

Thanks to pumpkinLub for the X/B banner and the Xena archer banner
My Favorite Stalkers
angelictouch has 56 stalkers